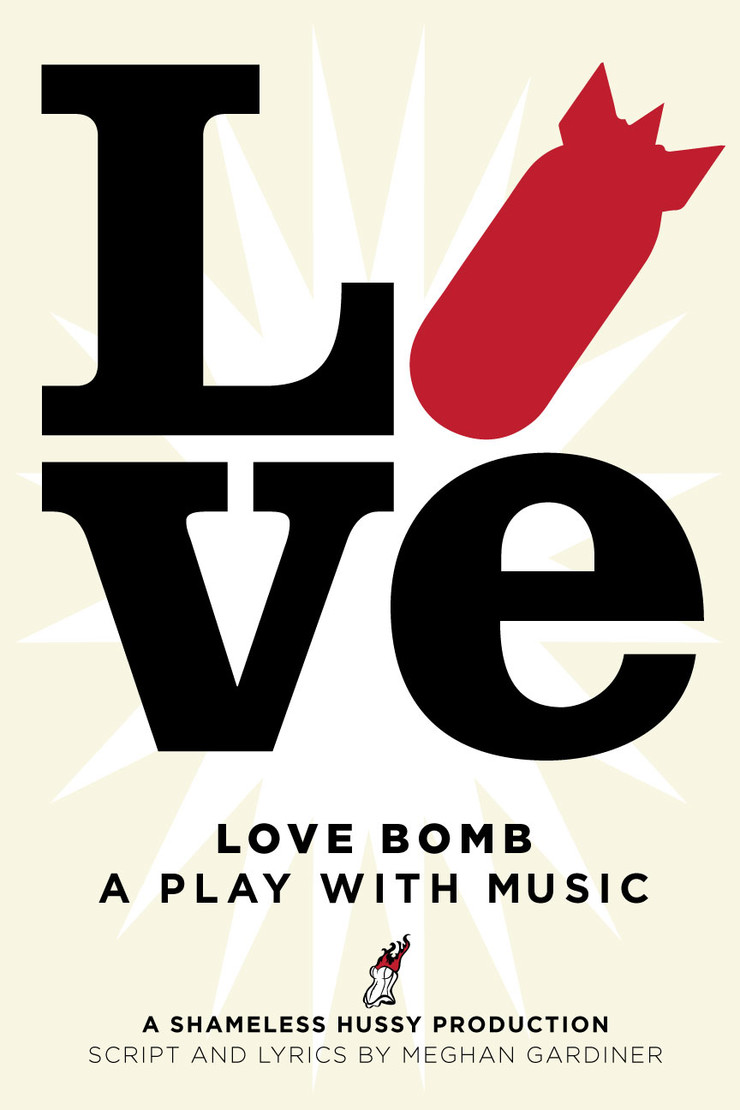 AUDITIONS! June 9 + 10, 2023
AUDITIONS!
Production Company: 
shameless hussy productions
Project Type: 
We are casting for the role of Justine for a fall tour of the play LOVE BOMB by Meghan Gardiner with music written by Steve Charles and directed by Renee Iaci. LOVE BOMB, a Live Musical Drama, 1hr in length and followed by audience talk back. This is a dramatic play with music performed live which raises awareness about the problem of the sex trafficking of Canadian children. LOVE BOMB has been touring since 2016.
Auditions:
June 9 & 10th, 2023
Submission Deadline:
Midnight Thursday June 8, 2023
Rehearsal & Performance Dates: 
Rehearsals August 21 - Sept. 5, 2023 
Performances/Tour September 7 - October 15, 2023
Casting Director: 
Renee Iaci
Character (Skills) & Plot Synopsis:
The character of Justine is a street smart young singer, songwriter (18-25yrs of age). Applicants must be both experienced as an actor and proficient in singing and playing both electric and acoustic guitar. Eight songs are performed live by the actor during the 1hr play. All gender identities and ethnicities are encouraged to apply. 
LOVE BOMB is a play about a mother's (Lillian) passionate quest to unlock the mystery of her daughter's (Nichola) disappearance and the young singer songwriter (Justine) she hopes will provide the key. As the play opens Lillian seeks Justine out at a small bar as she prepares for a concert that evening. Lillian has heard Justine's recent viral You-Tube hit "Missing the Point" and she thinks the lyrics seem exactly like Nicola's poetry. She poses as a fan to crash the rehearsal and she what she can learn before admitting her agenda is to find her daughter. As the play unfolds it is revealed that Justine's "original" songs were composed using poetry written by Lillian's daughter in her diary and finally we learn Niciola and Justine were both victims of the same sex-trafficker. 
Compensation Rate:
Compensation and contract will adhere to Actor's Equity standards.
Union Status:
The company invites both Actor's Equity and Non Actor's Equity members to apply.
Submission Instructions:
Please email headshot, resume and a demo reel of your two performance excerpts (of any length) from two songs sung with your own accompaniment - one song playing acoustic and one playing the electric guitar - to renee@shamelesshussy.com with the subject "Love Bomb Audition" and "YOURNAME"
What to prepare if you receive an audition time:
One song excerpt with your own accompaniment, showing off your skills vocally and instrumentally - 3 minutes in length max. Please bring your own instrument. Also prepare one contemporary monologue no longer than 2 min in length, an additional monologue may be requested. Note: Successful applicants will receive an audition time.
Auditions Location:
Carousel Theatre, 1411 Cartwright St, Vancouver, BC V6H 3R7
5:15pm - 8:15pm on Friday, June 9th at Rehearsal Hall A
10:15am - 12:15pm on Saturday June 10th Rehearsal Hall B 
*You must receive an audition time in advance to attend. No drop ins.
Questions? Email renee@shamelesshussy.com