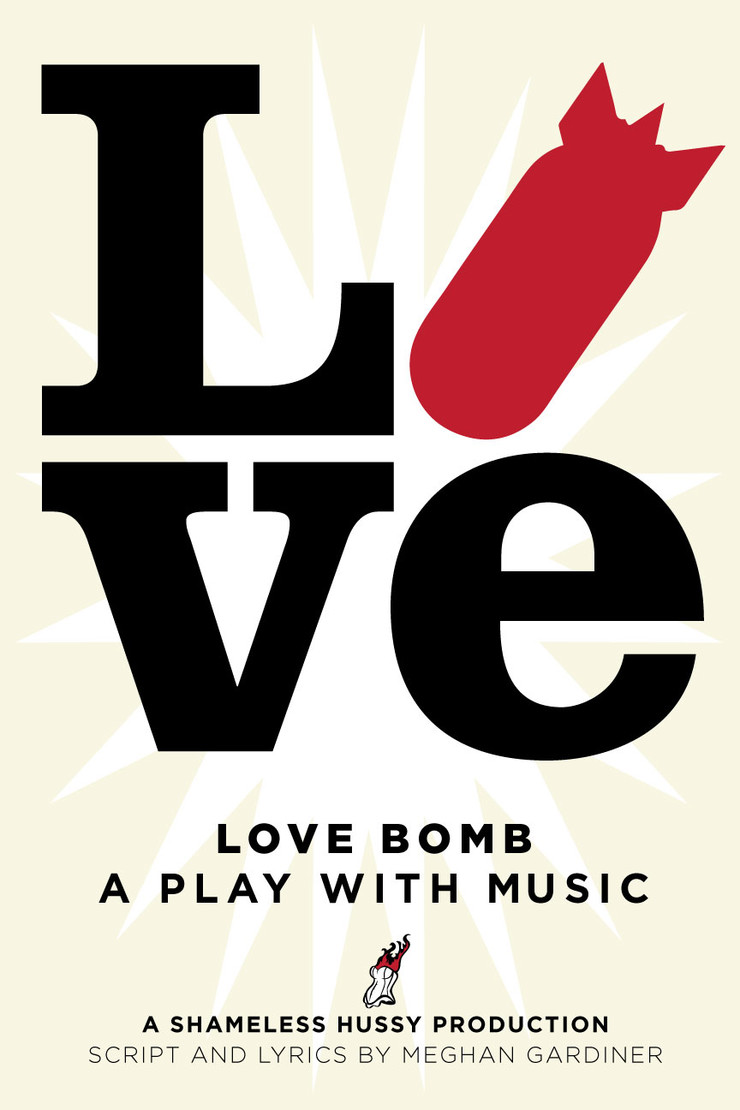 LOVE Bomb Fall Tour
September 4th through October 2nd, 2017 we're out on the road again throughout British Columbia with Love Bomb's 5th tour.
Educators have really embraced the production and next we'll be touring to Saskatchewan where we participated in a showcase for the Organization of Saskatchewan Arts Councils this past summer.
"Amazing Teachers' Guide and the number of resources included support authentic and honest dialogue which is desperately needed!  Extremely intense – high school audience will be enthralled!" – Susan Henry - OSAC School Tour Jury, July 2017.
"Very moving performance.  Food for thought." – Sandra Poole - OSAC School Tour Jury, July, 2017. 
FALL 2017 TOUR DATES
Sept. 4: CBC Studio 700, Vancouver BC: 7:00pm
Sept: 11: Correlieu Secondary School
Quesnel BC - school show 12:30pm, public show @ 7:30pm
Sept 13: Lake City Secondary Williams Lake Campus
Williams Lake BC - school show 12:30pm, public show 7:00pm
Sept 15: Nechako Valley Secondary School 
Vanderhoof, BC - school show 9:00am
Sept 23: Gudangaay Tlaats'gaa Naay Secondary School
Masset, BC - public show 5:30pm
Sept 15: Nechako Valley Secondary School
Vanderhoof, BC - school show 9:00am
Sept 15: Fort St. James Secondary School
Fort St. James, BC - school show 1:30pm
Sept 22: Haida Heritage Centre (Kaay Centre)
Skidegate, BC - public show: 7:00pm
Sept 18: Artstarts Fraser Lake Elementary-Secondary School     
Fraser Lake, BC - school show 9:00am                                   
Sept 18: Lakes District Secondary School
Burns Lake, BC - school show 1:00pm
Sept 20: Lester Centre for the Arts
Prince Rupert BC - school show 12:30pm, public show 7:30pm
Sept 22: Haida Heritage Centre (Kaay Centre)
Skidegate, BC - public show 7:00pm
Sept 23: Gudangaay Tlaats'gaa Naay Secondary School
Masset, BC - public show 5:30pm
Sept 25: Gudangaay Tlaats'gaa Naay Secondary School
Masset, BC - school show 9:00am
Sept 25: Gidgalang Kuuyas Naay Secondary School
Queen Charlottes, BC - school show 2:00pm
Sept 27: Nisg̱a'a Elementary Secondary
Aiyansh, BC - school show 10:00am
Sept 27: Nisg̱a'a Elementary Secondary
Aiyansh, BC - school show 1pm
Sept 30: Duncan United Church 
Duncan BC - public show 1:00pm & 4pm
Oct 2: Victoria High School
Victoria BC - school show 9:00am & 1:00pm
Oct 3: George P Vanier Secondary School   
Courtenay, BC - school show 1:00pm